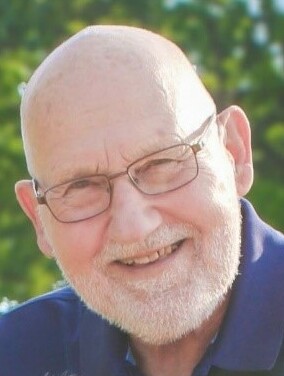 Thomas Francis Maday
Maday, Thomas Francis
Saginaw, Michigan
Our beloved husband, father and grandfather was surrounded by his loving family as he passed away peacefully on Saturday, July 9, 2022, at the age of 84. He was born March 29, 1938, to Joseph and Mary (Skrocki) Maday in Saginaw, Michigan. He married Jane Anne Zak on February 24, 1968, and for 54 years extolled the virtues of commitment, loyalty, and family. He worked as a brick and stone mason for 39 years with Maday Construction. Tom was a twelve-varsity letter athlete at Holy Rosary High School and his love for sports continued with his children and a love for coaching. He impacted many young lives throughout his coaching career. Tom attended Holy Family Catholic Church and was an active, faithful Catholic man and role model. He loved his family and adored his grandchildren.
Tom is survived by his loving wife Jane, and his three boys, Christopher, Marc, and Jason (Beth) Maday; grandchildren Evan, Abigail, Robin, Gabriel, Anna Catherine, and Magdalen. He is survived by his brother Floyd (Dolores) Maday.
In addition to his parents, Tom was predeceased in death by his infant son Kevin, his brother Edward (Evelyn), Bernard (Helena) and Donald (Linda) Maday.
Funeral Liturgy will take place at 11:00am on Thursday, July 21, 2022, at Holy Family Catholic Church, 1525 S. Washington Ave., Saginaw, Michigan 48601. Visitation will take place before Mass from 9:00-10:30am. A rosary will be recited at 10:30am. Rev. Fr. Prentice Tipton will officiate. A private burial will take place following the Mass.
In lieu of flowers, those planning an expression of sympathy may wish to consider memorials to Holy Family Catholic Parish, St. Jude Children's Hospital, City Rescue Mission of Saginaw, or a charity of their choice.
A special thank you to Covenant Visiting Nurse Association and a special thanks to Holly May for the wonderful service provided.
To sign online guestbook, visit www.cremationsocietymidmi.com Arrangements made with Cremation Society of Mid-Michigan.