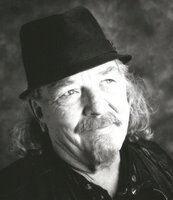 Timothy Gerard Malenfant
Timothy G. Malenfant, age 71, of Bay City, Michigan, passed away peacefully in his home on Sunday, September 4, 2022. Tim was born in Bay City, Michigan, April 28, 1951 to the late Mary (Doute) and Thomas O. Malenfant.
Tim was a loving father, brother, and friend to many. He was passionate about helping others in SMART Recovery as a peer counselor. As a proud Army Veteran, Tim was also an avid supporter of the Veterans Administration MOVE! Program. Tim was also fondly known by many as "Mr. Malenfant" in his decades of volunteer coaching his daughters and others in youth sports. His giving nature, sense of humor, and engaging personality meant he never met a stranger and his light will be greatly missed.
Tim is survived by his three daughters, Leslie (Malenfant) and her spouse Mike Delaney, Jocelyn Malenfant and her spouse Krista Rutledge, and Emily (Malenfant) and her spouse Joseph Mandarich. He was a loving and proud Papa to his grandchildren, Kyle, Kaitlyn, Alex, Kason, Owen, Easton and Declan. Also surviving are his siblings, David, Marylou, Julie, Stephen and Suzanne. In addition to his parents, he was predeceased by a number of his brothers and sisters.
Interment with military honors will be held at12:30 PM, Wednesday, September 14, 2022 at Great Lakes National Cemetery, 4200 Belford Road, Holly, Michigan.
In lieu of flowers, those planning an expression of sympathy are asked to consider memorial contributions to the Veterans Administration or the charity of the donor's choice. To sign online guestbook, visit www.cremationsocietymidmi.com