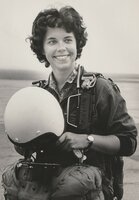 Diane Elaine Dolley
Diane Elaine (Greenough) Dolley, age 79, of Midland, died November 28, 2022 surrounded by loved ones at her home following an extended illness. She was born July 19, 1943 in Flint,
Michigan to Milon and Dorothy (Whitney) Greenough, and graduated as the Salutatorian from Davison High School in 1961.

Diane was an intellectual pioneer in an era when women had few expectations or opportunities, earning her bachelor's degree from Michigan State University (Phi Kappa Phi) and a doctorate from the University of Michigan, both in psychology. She accepted an assistant professorship at Central Michigan University in 1971, then moved into administration as the Director of Testing and Evaluation for the Center for Learning Assessment, Planning, Instruction and Research. Her achievements and lifelong commitment to education are an inspiration to generations of Dolley women.

Diane lived an adventurous life marked by a love of travel and a desire to try new things. She joined the Civil Air Patrol when she was 15, progressing to cadet commandant of the Flint
Squadron 631-2 and later holding a warrant officer & #39 rating, both in Flint and Lansing.
Diane met her husband, Billie M. "Bill" Dolley, through skydiving and they were married in 1969. She traveled widely throughout the US, with a noted love of the desert Southwest and Wyoming, as well as abroad, from Scotland to South Africa, the Philippines, Qatar, and most often Germany to visit family. Always one to take the backroads and really get to know a place, Diane has a huge number of friends across the country and world. She understood and welcomed each person for who they were; everyone who knows Diane has a story of how she supported them in some way, small or large. She was an avid seamstress as well as reader and made uncannily good book recommendations – from her own inspirational pick, Camus' The Stranger, to Patrick O'Brian and Neil DeGrasse Tyson. Her adventurous spirit, warm intellect, broad smile and genuine goodwill towards all will be sorely missed.

Diane is survived by her sister, Marlene Inman; daughter, Kathleen (Marcel Rohland) Dolley; stepsons, Charles (Lisa), Dean (Shonna) and Alan (Jean); stepdaughter, Jeri (Randy) Jagielo; grandsons, Ryan (Jane), Nathaniel (Angie Houts), Eric (Gannon) and Joshua Jagielo; granddaughters, Megan (Josh Medema), Kristen (Fred Otieno) Odhiambo and Olivia Dolley; many, many great-grandchildren, nieces, and nephews; and her beloved cat, Lily. She was preceded in death by her parents, and her husband, Bill. In keeping with Diane's wishes, she will be cremated and her immediate family will gather for a celebration of her amazing, adventurous life. To sign online guestbook, visit www.cremationsocietymidmi.com Arrangements made with the Cremation Society of Mid Michigan.