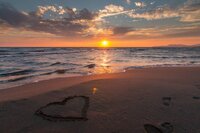 Edward Michael Leszczynski
Edward Michael Leszczynski, age 66 of Saginaw, passed away Monday, December 19, 2022. He was born in Saginaw on January 4, 1956 to Joseph and Maxine (Jamrog) Leszczynski. He enjoyed hunting, fishing, and spending time with family and friends.
He is survived by his wife of 30 years, Wendy Leszczynski; his children, Candy Jo Leszczynski and Courtney (Dan) Murray; two step-daughters, Deanna Elder and Jennifer (Troy) Rumpel; grandchildren, Peyton and Noah Murray, Alex Rumpel, Nick Rumpel, Lisa Elder, Gabrielle Elder, Abigail Elder, and Kristina Austin; six great-grandchildren, Peyton Rumpel,Lewis Elder, Rosalie Elder, Savannah Elder, Isabelle Austin, and Elaina Austin; his brothers and sisters and their spouses, Wally (Reba) Leszczynski, Ronald (Sherri) Leszczynski, Marilyn (Bill) Eyers, Diane Rau, Jerome Leszczynski, and Carol Leszczynski. In addition to his parents, he was predeceased by a brother and a sister, Steven and Barbara.
A memorial will be held at a later date. In lieu of flowers, those planning an expression of sympathy are asked to consider memorial contributions to the Wishes of the Family. To sign online guestbook, visit www.cremationsocietymidmi.com