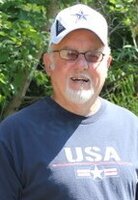 Leroy Glenn Aldrich
LeRoy Glenn Aldrich, age 87 of Midland, Michigan died Saturday, January 28, 2023 with family by his side. He was born on September 28, 1935 in Flint, Michigan to the late Glenn D. and Hazel M. (Little) Aldrich.
LeRoy attended Big Rapids High School and was active in track and football. After graduation, he joined the Army and served two years during the time of the Korean War. He then had a long career at the Midland Post Office, retiring in 1990. After retirement, LeRoy stayed active riding his Harley Davidson motorcycles and traveling with his Harley riding group. He also enjoyed playing billiards, bingo, and was a member of the American Legion.
LeRoy is survived by his long-time companion Mary Ann Bovee; his son Donald and wife Theresa Aldrich of Morrow, Ohio; his daughter Leslie and husband Will Woods of Argyle, Texas; grandchildren, Kathryn Aldrich, Grayson Aldrich, John Taggart and family, Natasha Pacheco and family, Jordan Harlan and family, Taylor Woods, Jack Woods, and seven great-grandchildren. He also has nieces, nephews and extended family residing in Big Rapids, Michigan and Driftwood, Texas. In addition to his parents, LeRoy was preceded in death by his siblings Duane Aldrich and Thelma Stanloski.
No funeral or memorial service is planned. LeRoy will be laid to rest at Highland View Cemetery in Big Rapids later this year. To sign online guestbook, visit www.cremationsocietymidmi.com Arrangements made with the Cremation Society of Mid Michigan.