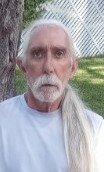 Robert Gilbert Sary
Sary, Robert G "Bob"
Saginaw, Michigan
Bob passed away on February 6, 2023, at the age of 65. He was born in Saginaw Michigan, on April 24,1957 to the late Joseph and Shirley (Burr) Sary. He was a life-long Saginaw resident, a graduate of Arthur Hill High School, and was the owner and operator of Sary's Lawn Care for 20 years.
He is survived by his spouse of 37 years, Charlene (Cronkright), his canine daughter, Bella; sister, Jan Hubbell; mother-in-law, Maureen Cronkright; in-laws, Brenda Cronkright, Glen (Julie) Cronkright, Eric Cronkright, Kimberly (Jerry) Moore, Russell (Cheryl) Cronkright, Patricia Cronkright, and Chrisandra (Scott) Webster; and many nieces, nephews, cousins, and friends.
A Celebration of Life will be held at a later date.In lieu of flowers, those planning an expression of sympathy are asked to consider memorial contributions to the Wishes of the Family.
Many thanks to the Hospice nurses, especially Ashley, Holly, and Odessa. To sign online guestbook, visit www.cremationsocietymidmi.com Arrangements made with Cremation Society of Mid Michigan 1-989-892-1772