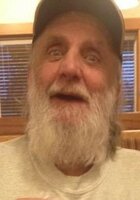 Perry Joe Moore
Perry J. Moore, age 60, of Flint, Michigan, was called home on Sunday, February 19, 2023. Perry was born April 23, 1962 in Flint, Michigan to the late Earl and Daisy Mae Moore. Perry was fun loving, outgoing, and always had a funny joke or rhyme to tell. He was a "jack of all trades, master of none". You never left his house hungry and he always kept lots of sweet treats for his grandchildren. He was an avid supporter of Anheuser-Busch as well as a daily taste tester to ensure quality in every bottle. He enjoyed hanging out with family and friends, and was the life of the party, always pulling pranks.
Perry is survived by his children, Daisy (Roger) Alvarez, Tiffany (Ahron) Moore, Perry Moore Jr., and Nicki Holweg; grandchildren, Madisyn & Miranda Valkoun, Cyrèna & Sarenity Partridge, and Allison Holweg; 4 brothers & 9 sisters; and many nieces and nephews. He was preceded in death by his grandson, Maliki Partridge. Perry will be forever missed by many. A special thanks to The Care Team Home Health and Hospice along with a special thanks to his nurse in charge of his care, Paige Treichel, who went above and beyond to ensure he had the best possible care at the end of his life.
A Celebration of Life will be held at a later date. To sign online guestbook, visit www.cremationsocietymidmi.com Arrangements made with the Cremation Society of Mid-Michigan, Bay City, Michigan 989-892-1772. Over and out turtle in the tub.